FOOTBALL PLAYERS FROM BEŞİKTAŞ ALSO SAID "I AM IN REMEDIAL TRAINING TOO"
"I'm In the Remedial Training Too" program is in full swing with the participation of 8 million students and about 500 thousand activities in 81 provinces so that children and young people can spend their holidays productively. Along with 22 thousand schools, 5 ministries and all municipalities using all means available, Beşiktaş Sports Club gave support as well.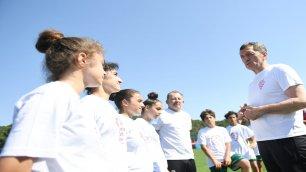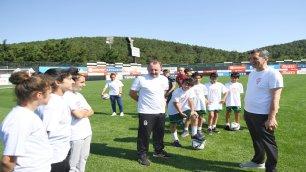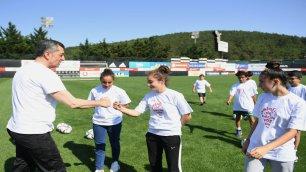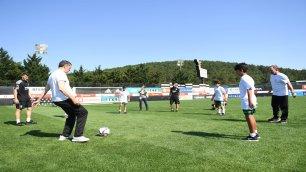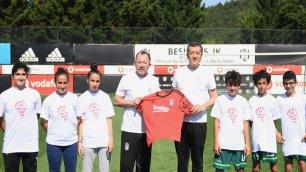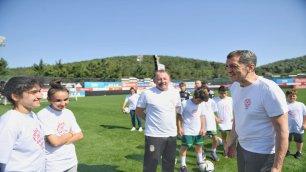 Being a guest at Ümraniye Nevzat Demir Facilities at the weekend, Minister of National Education Ziya Selçuk, came together with Beşiktaş Gymnastics Sports Club President Ahmet Nur Çebi, First Team Head Coach Sergen Yalçın, Beşiktaş football players Rıdvan Yılmaz, Kartal Kayra Yılmaz, Emre Bilgin and students.
Stating that sports is very significant in terms of the intelligence and emotional development of children, Minister Selçuk stated that with this regard, "I'm In the Remedial Training" program consists of hundreds of sportive activities.
Sergen Yalçın also stressed that they are ready to provide whatever support is needed for the remedial training activities. After a small talk, Minister Selçuk and Sergen Yalçın took to the green field wearing their "I am in the Remedial Training Too" t-shirts. After the warm-up exercises, Minister Selçuk played football with the students and had a long conversation with them.
"We are completing the earth bound hearts on the T-shirts with our hands, just like the incomplete play time and activities of the children during Covid-19 pandemic." Teacher Ziya and the football players have taken a photo with the students.
Sergen Yalçın gave Minister Selçuk a red Beşiktaş football shirt numbered 06 written Ziya Selçuk on it as a present.